2018 BSFF FILM SCHEDULE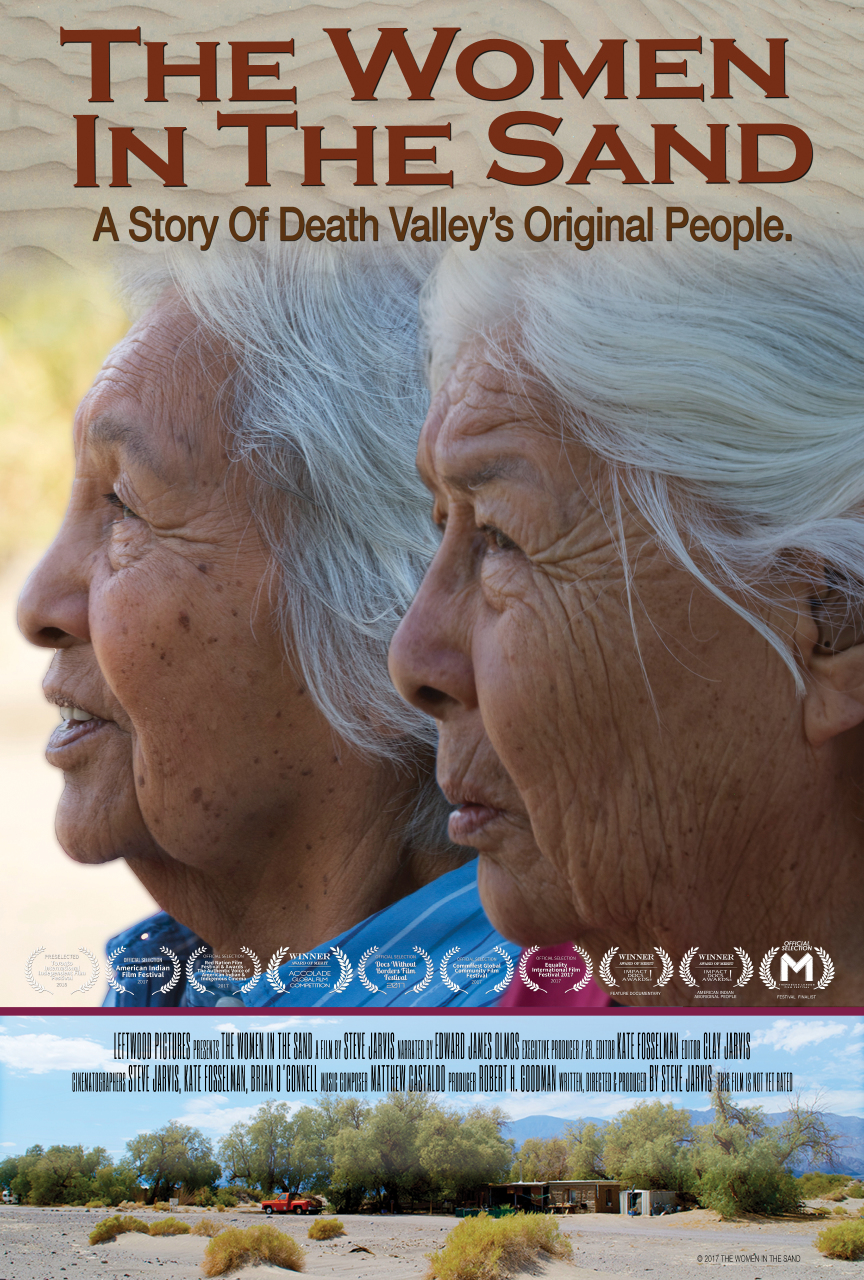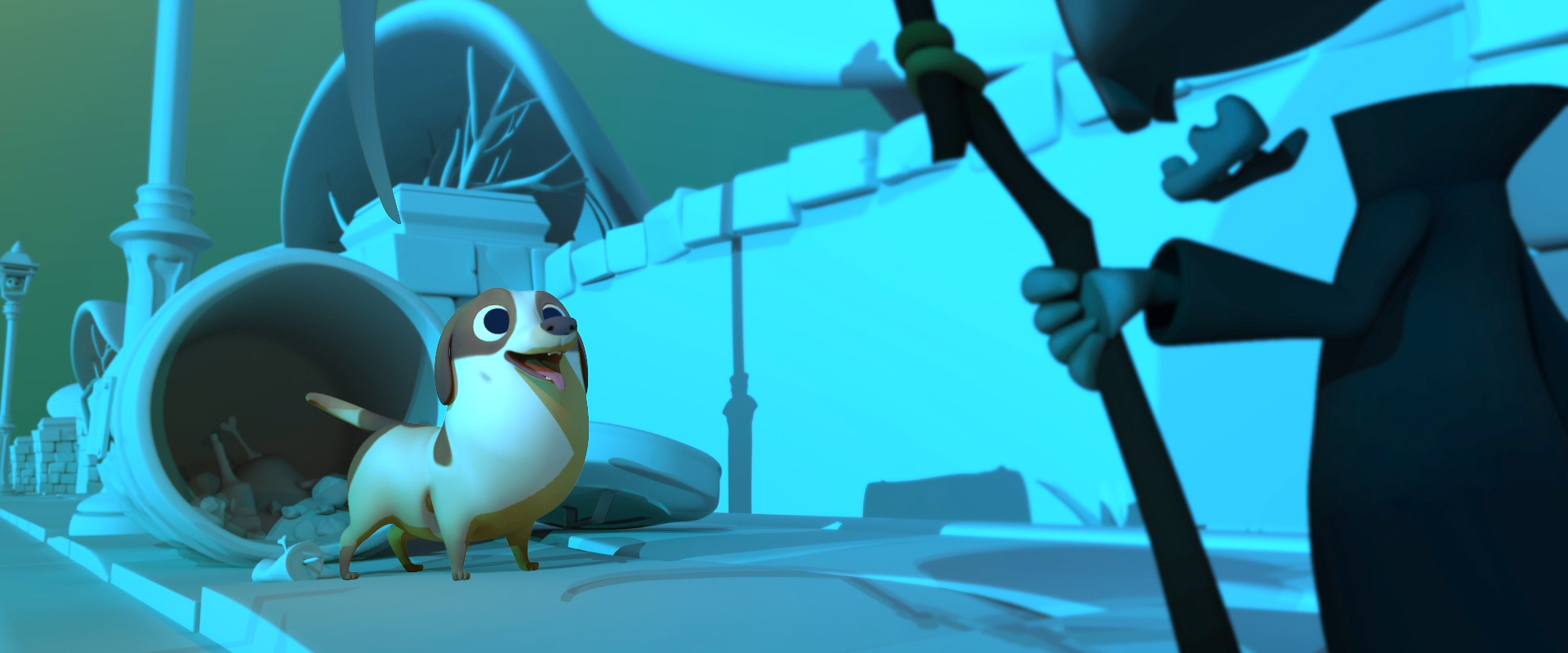 All times are subject to change
THURSDAY | BLOCK A | 4:00 |
Aghanashini (41 min) dir: Ashwini Kumar Bhat
DOCUMENTARY
Aghanashini still flows in its natural course. It remains untamed and unpolluted by man. Made over a span of two years, the film covers the story of the river via various stories along its banks, some of which are shot for the first time.
Ode to Abuela (10 min) dir: Henry Alberto
SHORT DRAMA
A young man treks across landscapes to scatter his grandmother's ashes. He is determined to both celebrate and grieve the passing of his beloved "Abuela."
Girl Meets Roach (17 min) dir: Christopher Zatta
SHORT COMEDY
Dumped just before Christmas, Maggie hides herself away from the outside world, avoiding work, friends, and a persistent delivery guy. A cockroach appears in her apartment. Could her newfound friendship with the roach help her move on?
Beneath the Skin (22 min) dir: Zakary Hallett
SHORT DRAMA
Fox is assigned an uncomfortable task on his 21st birthday, making him vulnerable in a world of conformity.
FRIDAY | BLOCK B | 9:30 |
Tokri - The Basket (15 min) dir: Suresh Eriyat
SHORT DRAMA
Two insignificant lives lost and found in time.
fiSOlofia (16 min) dir: Nicola Palmeri
SHORT COMEDY
Retired friends love to talk a their local pub, questioning philosophical themes. Between doubts and certainties, between faith and reason, these companions reflect on existence itself.
Dr. Diaz (27 min) dir: Benoit Desjardins
SHORT DRAMA
Dr. Diaz practices medicine at home helping illegal immigrants. His life story pushes him to help the needy. In truth, he needs them as much as they need him.
FRIDAY | BLOCK C | 11:00 |
Her Magnum Opus (61 min) dir: Marta Renzi
FEATURE DRAMA
A circle of friends gather to celebrate their mentor and learn that what lasts is those you leave behind.
Aeris (30 min) dir: Paul Castro Jr.
SHORT DRAMA
A young couple struggles to save the life of a store bought kitten named Aeris.
FRIDAY | BLOCK D | 2:00 |
Early Mourning (6 min) dir: Ben Hartley
SHORT DRAMA
A successful photographer is living the life of her dreams, with the love of her life in New York City. Their idyllic happiness is shattered unexpectedly, and she struggles to accept the reality of her loss.
Left on Peral (55 min) dir: Susan Rivo
DOCUMENTARY FEATURE
A highly significant but little-known event in the history of women's liberation: the 1971 takeover and occupation of a Harvard building by hundreds of Boston area women. The film highlights the hilarity and excitement, as well as the challenges and fault-lines within this social movement.
AU REVOIR BALTHAZAR (10 min) dir: Rafael Sommerhalder
ANIMATON
A scarecrow, a storm, a broken leg. The resonant sound of a sea shell. Leaving forever.
Jenna (25 min) dir: Christian Monnier
SHORT DRAMA
After a twelve-year absence, Jenna returns to her family home for her sister's funeral. This occasion will allow Jenna to see Armelle, her childhood friend, again, as well as her parents, Manu and Florence. But the reunion doesn't go quite the way she could have wished.
FRIDAY | BLOCK E | 4:00 |
The Transfer (23 min) dir: Michael Grudsky
SHORT DRAMA
An Israeli commissioned officer and two other soldiers have been ordered to transfer a prisoner to Megiddo prison. A conflict arises and the young officer is challenged to find a solution.
Kiko (31 min) dir: Felix Martiz
SHORT DRAMA
A young factory manager is forced to choose between what is right and what is legal when ICE raids the factory, a friend is deported, and a family is seperated.
The Outing (18 min) dir: Cian Llewellyn
SHORT COMEDY
Based upon Dylan Thomas' short story. A young nephew in Wales is left with no choice but to accompany his uncle and a rabble of thirsty men as they embark on their annual outing by pleasure bus.
Laddu A Sweet Memory (29 min) dir: Ommkaram Sashidhar
SHORT DRAMA
60 year old diabetic Janardhan has a huge sweet tooth for forbidden laddu. Janardhan finally gets an opportunity to eat his delicious laddoos when his son and daughter leave for their office. What happens next?
FRIDAY | BLOCK F | 7:30 |
Our Wonderful Nature - The Common Chameleon (4 min) dir: Tomer Eshed
ANIMATION
The weirdly mesmerizing feeding process of the common chameleon. This short documents and illustrates the fascinating activity as never seen before.
Badsville (96 min) dir: April Mullen
FEATURE DRAMA
A violent greaser gang is ripped apart when their leader, Wink, is determined to leave Badsville. In the process he falls for an outsider named Suz. Will an act of betrayal end Wink's ambitions?
SATURDAY | BLOCK G | 9:30 |
Playing With Death (3 min) dir: Gonzalo Janer, Sylvia Chen
ANIMATION
Playing With Death is a funny yet eerie animated short film, reminiscent of mid-20th century humor. The story features a young Grim Reaper and the adventures that ensue after he befriends a puppy.
The Women In The Sand (87 min) dir: Steve Jarvis
DOCUMENTARY FEATURE
In Death Valley, CA, two elders of the Timbisha Tribe struggle against the US Government and their own tribal council. Undaunted, they continue to follow their ancestor's wishes to save their culture before it's too late.
The Dinner Scene (10 min) dir: Nicholas Thurkettle
SHORT COMEDY
In a cafe somewhere a solitary screenwriter battles her frustration. She's trying to craft a dramatically juicy scene between a couple at a dinner. She creates, stops, re-starts, and revises her way towards a thrilling dialogue.
The Heartbreak Factory (12 min) dir: Shelly Yo
SHORT SCI-FI DRAMA
Fix the pains of a broken heart with a quick stitch. Heavy pain is cured with a simple procedure. Explore the inner-world of Ava, determined to mend all the broken hearts of the world.
SATURDAY | BLOCK H | 1:00 |
Our Barrio (29 min) dir: Ryan Casselman
LATINO DRAMA
Gabriela lives with her family in a diverse neighborhood. Struggling with her identity, Gabriela is forced to reckon with herself when her life comes to an abrupt halt.
Race Across America: Push Beyond (51 min) dir: Chris Miller
DOCUMENTARY FEATURE
Marshall is a 49-year-old executive, Father, husband and amateur endurance athlete. He wants to achieve something epic to mark his 50th birthday. The Race Across America is a 3,070 mile bicycle race that must be completed in under 12 days. Can he do it?
Rigged: The Injustice of Corporate Welfare (20 min) dir: Sean Malone
DOCUMENTARY SHORT
This is the story of two furniture store owners in the city of Memphis, forced by the government to fund their competitor when Ikea came to town. This documentary shows the real victims of corporate welfare: small business owners and taxpayers.
SATURDAY | BLOCK I | 3:30 |
Sessions (8 min) dir: Jack Swiker
SHORT DRAMA
After two years searching for her birth mother, a young woman finds herself in a therapy session still looking for answers.
Shadow Of Drought: Southern California's Looming Water Crisis (42 min) dir: Bill Wisneski
DOCUMENTARY SHORT
Climate change threatens Southern California's imported water supply. As a shadow of drought hangs over the region, this documentary explores the dire consequences of inaction that lie ahead.
Dear Congress (3 min) dir: Annie O'Neil
SHORT DOCUMENTARY
A visual letter from children in America. Understanding that there are problems in Congress, they share what they have been told about how to get along.
The Peculiar Abilities of Mr. Mahler (29 min) dir: Paul Philipp
SHORT DRAMA
Special investigator Mahler is said to have paranormal abilities. The police assign him to the case of missing 6-year-old Henry Kiefer. Mahler brings something to light that makes the family tragedy especially political.
Candice & Peter's Smokin' Hot Date (8 min) dir: Leanne Melissa Bishop, Michael P Mason
SHORT COMEDY
While trying to cook a romantic dinner at home, Candice and Peter get into a dispute over which wine pairs best with their pork chops. As the debate intensifies, their romantic evening looks like it's going to go up in smoke!
Nobody Dies In Longyearbyen (9 min) dir: David Freid
SHORT DOCUMENTARY
Nobody dies in Longyearbyen? So goes the rumor. We went to the northernmost city in the world to find out why, and stumbled into the first act of a science fiction flick about something deadly, long buried in the permafrost.
SUNDAY | BLOCK J | 9:30 |
Crush Hour (7 min) dir: Natalie Malla
SHORT DRAMA
Melissa and Eric might just be soulmates, but will they talk to each other or will they leave that crowded tube carriage never knowing what might have been?
Rosario (10 min) dir: Marlen Ríos-Farjat
LATINO SHORT
Rosario sees her days go by as caregiver for her ill husband. Silently, she bears the burden of a marriage that has dried up. No one in her family knows how she feels. Everyone keeps up appearances, but a struggle has begun between her duty and her desires.
The Closet (8 min) dir: Victor Martin
LATINO SHORT
In the aftermath of a loved one's death, father and son contemplate what to do with her personal belongings.
When I Stutter (67 min) dir: John Gomez
DOCUMENTARY FEATURE
19 people tell their stories of stuttering; some dark, some funny, and some triumphant. This documentary reveals the humanity that can be found when we explore this often mysterious malady.
De Glace (6 min) dir: Rautszko
SHORT THRILLER
At night in an empty skating rink, a young artistic skater launches on the ice, and begins a training. After a bad fall, she finds herself in blood, alone in the middle of the track. Unable to get up, she calls for help. The ground starts to tremble.
Jouska (6 min) dir: Wynter Rhys
SHORT THRILLER
A man's hypothetical conversation plays out compulsively in his guilty mind.
SUNDAY | BLOCK K | 1:00 |
Disk 44 (13 min) dir: Ray Arthur Wang
ANIMATION
A foreign-born scientist spends Independence Day weekend as an espionage suspect. He's embroiled in a stolen classified disk scandal and soon becomes the witch hunt victim of a malevolent government agency.
SOS: The Salton Sea Walk (62 min) dir: Corbin Schweitzer
DOCUMENTARY FEATURE
As California's largest lake approaches an environmental point of no return, one man will attempt to become the first person to walk around its hazardous shoreline.
The Root Cellar (15 min) dir: Kyle Kleinecke
SHORT THRILLER
While investigating a deadly house fire, a Police Chief and Detective try to get answers from a mysterious man who was found in a cellar under the rubble.
SUNDAY | BLOCK L | 3:00 |
New Neighbors (10 min) dir: E.G. Bailey
SHORT DRAMA
A mother and her two sons move to a new neighborhood. She is determined to keep her family safe. She takes to the neighborhood with kids in tow.
The Jar (20 min) dir: Careton Rodgers
SHORT DRAMA
Jake banks his boyish ambitions of being an astronaut inside a jar of coins. But there are those who would step all over his dreams. Can he still manage to make the giant leap?
Cold Water (95 min) dir: David Zelina
FEATURE DRAMA
Things are not going well for Alice Fuller. Plagued with repressed memories, anger and guilt, Alice finds it impossible to connect with those around her, including her boyfriend Jake. Only after summoning the courage to look within herself, can Alice hope for a loving and functional future.
SUNDAY | BLOCK M | 7:00 |
A New Beginning (13 min) dir: Laura Franco García
LATINO SHORT
After surviving an acid attack, Paloma tries to reintegrate into society, determined to prove she is more than a marred face. She soon realizes she needs to come to terms with her new identity before the world can accept her.
First Girl I Loved (91 min) dir: Kerem Sanga
FEATURE DRAMA
Seventeen-year-old Anne just fell in love with Sasha, the most popular girl at her LA public high school. But when Anne tells her best friend Clifton - who has always harbored a secret crush - he does his best to get in the way.
I Am Be (14 min) dir: Cheri Gaulke
SHORT EXPERIMENTAL
A retelling of the Greek myth of Demeter and Persephone through a contemporary lens of sexual violence and female empowerment. The film is a collaboration with A Window Between Worlds, an organization that uses art to transform those impacted by trauma.
MONDAY | BLOCK N | 9:30 |
Con Boys (8 min) dir: Ryan Casselman
SHORT DRAMA
Jimmy, a small-time con artist is forced to look after his neighbor's little brother, Robbie. But when confronted with his past, Jimmy has to decide what he wants for his future.
Borrego Stardance (3 min) dir: Gavin Heffernan
SHORT DOCUMENTARY
Watch what happens when time becomes fluid over the Dark Sky Community of Borrego Springs, CA.
Attila's Next Step (21 min) dir: David Majcher, Stefano Ceccarelli
DOCUMENTARY SHORT
Following an accident that left him a paraplegic at the age of 25 Mr. Domos has searched for new ways to achieve his personal goals. In 2009 he channeled his focus into hand cycling. Since then, Mr. Domos has been training so he can compete with other world class athletes.
Vows (5 min) dir: Mark McKinsey
ANIMATION
The story of a man on one of the biggest days of his life. He is incredibly excited, but is suddenly reminded of a deep sadness that plagues this very happy day with the person he loves most.
A Desert Storm (15 min) dir: Joshua Raymond Lee
SHORT DRAMA
A coming-of-age tale set against the backdrop of early 1990's. Miles' fascination with his favorite toy fighter jet becomes complicated after he encounters an exiled Vietnam veteran living alone in the desert. When he returns home, TV coverage of Operation Desert Storm leads him into a fever dream.
Distinguished Wings Over Vietnam (60 min) dir: Devin Scott
DOCUMENTARY FEATURE
Combat pilots explain how they felt risking their lives in a war that was confusing and unpopular. They talk about their missions, the close calls, and how they were treated when they came home. Saving lives by taking lives changed their lives forever.
MONDAY | BLOCK O | 1:00 |
The Last 2 Days (25 min) dir: Dimitris Georgiev
SHORT DRAMA
The story follows the last two days of a wealthy Bulgarian family.
In Exile (11 min) dir: Alexander Kurilov
SHORT DRAMA
A boy lives with his grandmother in an Eastern European village. His parents are both working abroad, so the boy is left to his own devices. He fills his time toiling away at a mysterious project - a powerful 'flying machine' that would take him to his parents.
Dry Roast (10 min) dir: Lauren Schwartzman
LATINO DOCUMENTARY
Sisters Carmelina and Flora Ramos Garcia, both in their late 50s, have been growing some of the world's best coffee in the Western Highlands of Guatemala for over 30 years. Climate change forces them to face an uncertain future.
These Colors Don't Run (10 min) dir: Via Bia
LATINO DRAMA
A tattoo'd woman who hides behind eyeliner and an attitude tells the story of her first ink. Will she drop the act and reveal something real?
MONDAY (19 min) dir: Dinh Thai
SHORT DRAMA
"What can I get to you?" That's the question driving a conflicted young hustler who sells everything and anything to make money. As he code-switches through various cliques, he's forced to confront racism as well as the immorality of his occupation.
MONDAY | BLOCK P | 3:00 |
Cataract Gold (93 min) dir: Paul Kiener
EXPLOITATION SCHLOCK WESTERN
Among underground fans of Schlock/Sexploitation films of the 1970's, Paul Kiener's is a bit of a legend. B-movies such as "Savage Water," "Wendigo," and "The Streak Car Company" are revered to this day as perfect examples of the aggressively low budget genre. "Cataract Gold," lives up to that reputation, and then some! Join the campy ride that features scenes shot here in Borrego Springs. They really don't make 'em like this any more! Revel in Paul's by-gone-era-movie-making-style featuring cowboys, bodice ripping, and various derring-do!